To Grow Personal Training Revenue, Teach Staff to Create Positive Experiences
At Healthtrax Fitness & Wellness, personal trainers are educated about the importance of member experience and its impact on the bottom line.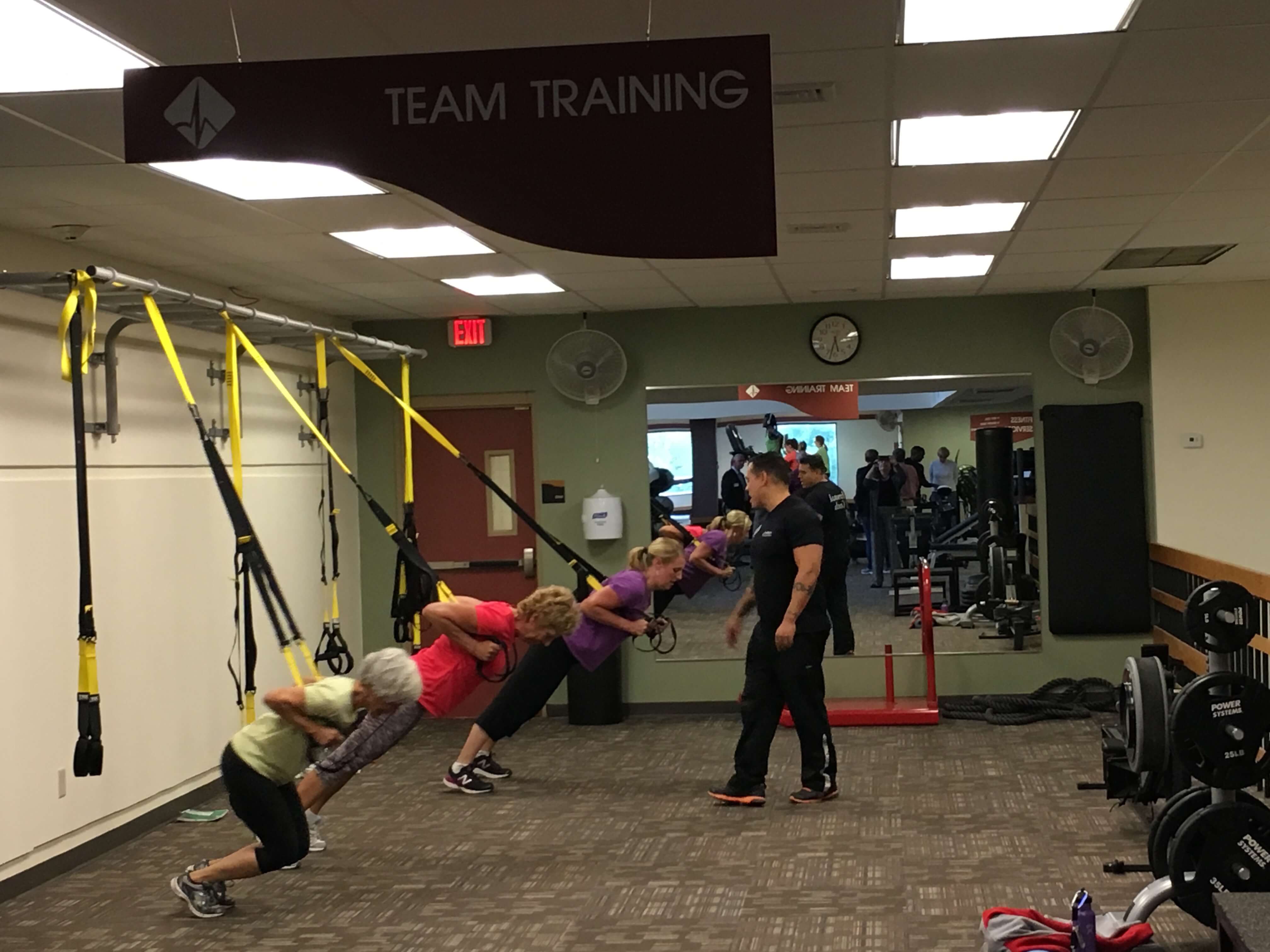 Photo: Healthtrax
When you're looking to increase your gym's personal training revenues, your first instinct may be to crunch the numbers. But while the financials may shed some light on opportunities for cost savings, you may be better off starting with the core of your business—the people.
"I truly believe that staff on-boarding and training is the key differentiator when it comes to growing your personal training revenue," says Matthew Wright, senior director of fitness at Healthtrax Fitness & Wellness.
The health and fitness industry is moving at such a fast pace that consistent training is needed to provide your new and veteran staff with the tools they need deliver the best product for members, he says.
"Rather than expect the trainers to go off on their own and just pick up clients, if we place an [emphasis] on customer experience, member engagement, and going the extra step, it will produce long lasting results," Wright says. "As leaders, it's important that we lead and we do this through educating our teams and giving them the tools and the skillset to be successful."
Shifting from Customer Service to Customer Experience
A major industry shift that affects personal training staff is a result of the variety of fitness options members have today. The increased competition is changing how gyms deliver their services, with a new emphasis on creativity, uniqueness, and community.
That means personal training staff have to stop thinking about performing customer service and work towards creating a positive customer experience.
"If we think about customer service, it's transactional; it's a moment of time that we do," Wright says. "This could be greeting someone with a hello or handing him or her a towel when they come in for a session. That's a service. A service as compared to an experience is finite and does not stick with the member or create that fuzzy feeling we want.
"Whereas when we provide an experience, that effect will last with the member, they share that with others, and they'll want their friends to feel it as well. From the moment that prospect calls or the member enters the club, we want to create a unique experience that truly becomes our organization's key differentiator."
That unique experience isn't only directed at members—it's meant for staff, too.
"When we provide this environment they become more in-tune with working with our members and our clients," Wright says. "For the staff, we focus on 'moments of magic.' These moments of magic are these experiences and when we build our culture around that the entire team gets on board."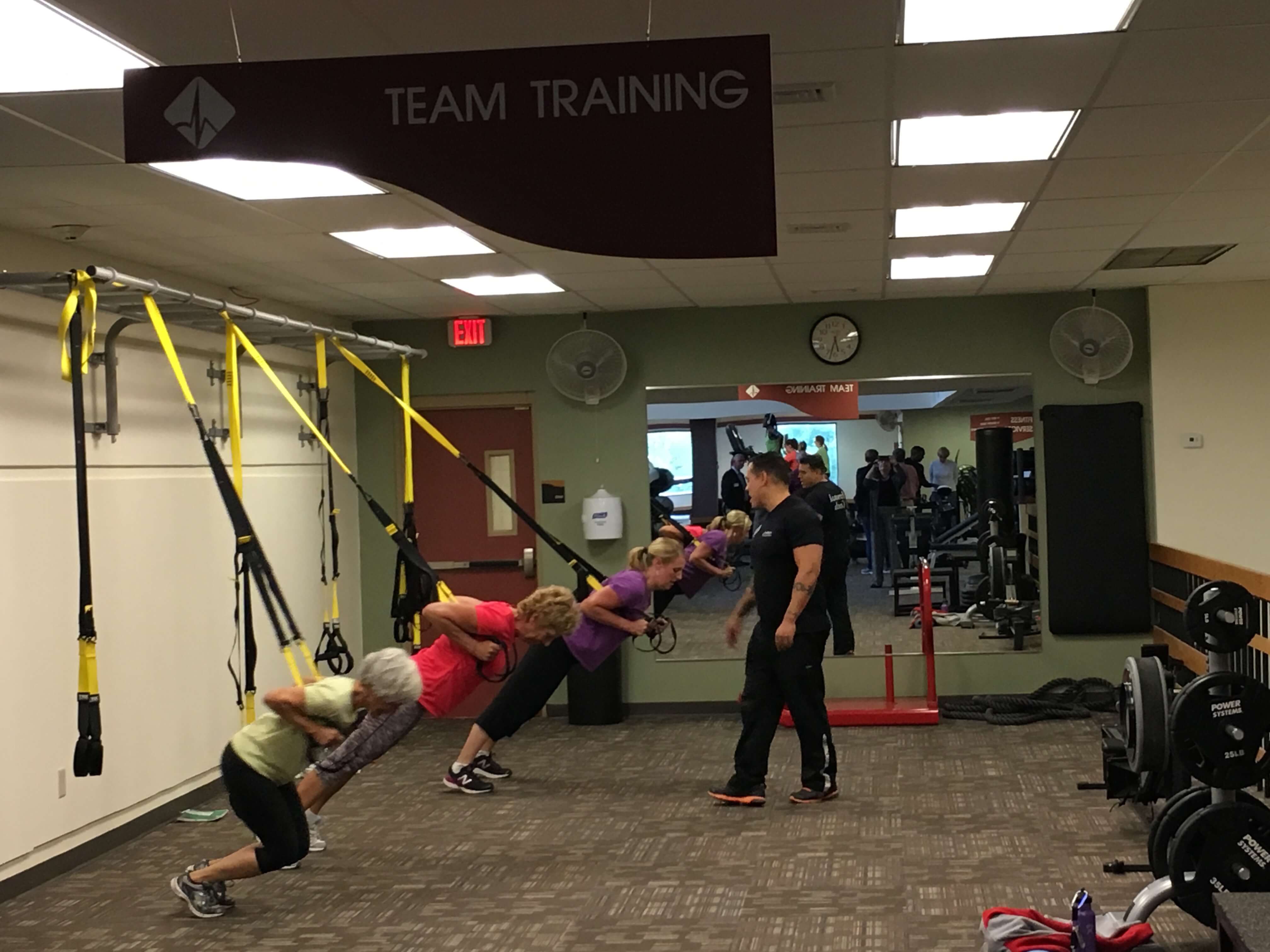 Healthtrax University's Customer Experience Curriculum
Wright is leading several initiatives to help personal training staff become experts in customer experience. One is "Healthtrax University," an onboarding and training/development workshop he developed in 2015.
The workshop teaches new and veteran trainers:
How to be successful at Healthtrax
Customer service/experiences
Healthtrax's Healthy Start program
Selling personal training
Keys to member retention
Time management
"When new PTs join our family or veterans need a touch up, we send them to this workshop so we can up skill them in these areas," Wright says. "The workshop is educational first, but we know that the hands-on and application portion is what becomes most translatable to the professional. Since launching this workshop we have seen an increase in staff retention, an increase in staff promotions, and a large increase in personal training revenue across all 18 clubs."
Healthy Start Program Emphasizes Experience
Another way Healthtrax ensures everything leads back to the customer experience is through its "Healthy Start" program, which offers new members two complimentary consultations with a personal trainer to help them reach their fitness goals.
"This isn't your typical, 'oh, this trainer is just going to try to sell me something.' We take an approach with the mindset of service/experience first," Wright says. "When our members come in for their Healthy Start appointment, we let them know that we are going to help them to maximize all of the amenities that we offer and provide a pathway for success."
In many cases Healthtrax staff do recommend personal training since it delivers results, but they also discuss group exercise programming, aquatics classes, kids' offerings, and more.
"Also, it goes without saying that you can never take a one size fits all or cookie cutter approach to it," Wright says. "We ask for our member's feedback, we follow industry trends, and we go above and beyond to make sure that we provide specialty programming for our entire community. People like new, creative, and just downright fun ways to exercise. That's what keeps everyone coming back for more."
Webinar: Top Tips for Growing Fitness Revenues
To learn more about how your club can increase personal training revenues by focusing on the customer experience, register for IHRSA's Thursday, October 12 webinar, "Top Tips for Growing Fitness Revenues."
Wright says attendees will leave the webinar with these takeaways:
The importance of finding the right personal trainers
How to educate and teach personal trainers the skills required to be successful
How to onboard both trainers and members
Ways to utilize a professional recommendation to close more sales
Why giving stuff away will lead to more clients and more revenue
"To sum it up, the more that we engage our members and the sooner we are able to get them in the tribe that they want to be in, the happier our members will be," he says. "We all know that happy members will bring happy referrals and it works out for all parties."
Marianne Aiello previously served as IHRSA's Senior Digital Content Manager—a position focused on crafting and monitoring IHRSA's digital strategy and covering IHRSA events.