This is an IHRSA featured post, brought to you by InTouch.
Take Control of Your Health Club's Data
Overwhelmed by the information flow? Here's how to use all those numbers to grow your business.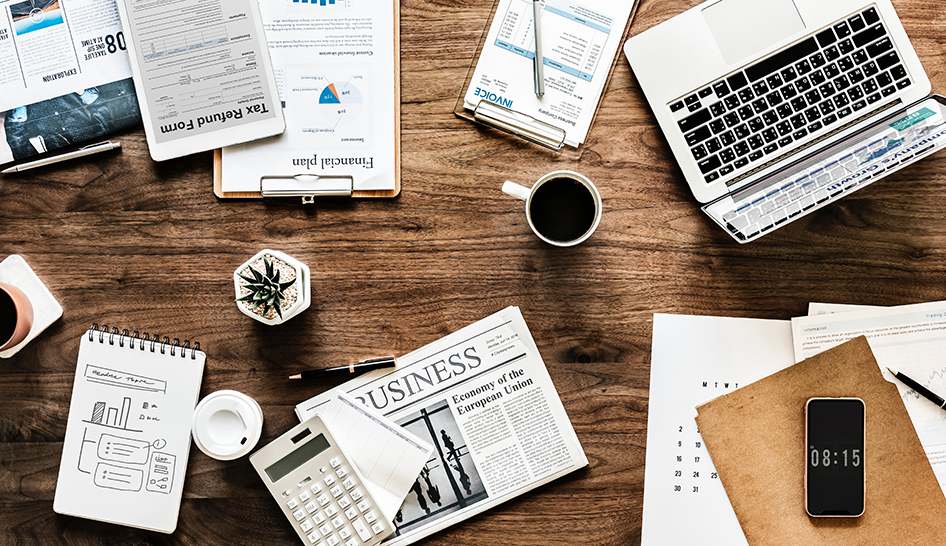 The problem with big data is that it's, well, big. Club owners have never had more information to work with. It's coming from everywhere: everyday transactions, app-based fitness programs, social media sites, email campaigns, industry blogs—it's an endless flow.
Whether you operate a single club or a group of facilities, every member transaction, every referral, every social media lead, every personal training session is recorded, tabulated, and stored. Then this information is compiled in reports that sit in a folder on your computer.
What do you do with this information? What does it tell you? In short, how do these reports help you take action, increase profitability, and grow your ROI?
'Moneyball' Your Business
One of the first convincing examples of big data leading to success in surprising ways occurred in professional sports. As told in Michael Lewis' famous book "Moneyball," the Oakland Athletics used data analytics to create more value for the money, reducing their payroll while increasing performance on the field.
Old-school baseball professionals were skeptical, of course, but as the baseball world discovered, the data, when utilized correctly in a system known as "sabermetrics," provided a clear path to cost-effective improvements. Today, every professional sport utilizes some type of data analytics to improve rosters and in-game strategies.
As a club owner, you aren't analyzing "weighted on base average" or pitch counts. You're drilling down to your KPIs (key performance indicators) and sales leads. In order to "Moneyball" your strategy, you need to know exactly what metrics you need and how to read them.
"In order to 'Moneyball' your strategy, you need to know exactly what metrics you need and how to read them."
Prioritizing Your KPIs
First, you have to be sure of your objectives based on the type of facility you have and your customer profile. Are you a low-cost, high-volume club? Do you have more of a boutique aesthetic and specialized classes, or are you more of a free weights and cardio gym? Do you want more return-on-investment for personal training? Group training? Do you have a spa service that's lagging?
Whatever type of club you have, some numbers are universal. Writing for IHRSA's website, John Atwood, of the Atwood Consulting Group, a health-club management consulting firm, identified these financial KPIs as top targets for club operators, along with some baseline figures to keep in mind:
Net growth of memberships. Atwood identified this as your number one KPI. "As a general rule, attrition should never exceed 30% per year," he says.
Cost of acquiring new memberships. Atwood advises that the cost of acquiring a new member should be "no more than the equivalent of two months' worth of member dues."
Ratio of payroll to revenues. In general, Atwood says that clubs that exceed 45% of payroll-to-revenue "should regard this as a red flag."
Non-dues revenues as a percentage of overall revenues. "We believe most clubs should strive for a non-dues revenue percentage of no less than 30%," says Atwood.
Having the Right Software Tools
You don't want your KPIs to be a moving target. You want to drill down to specifics.
Your club management software should help you understand the data based on your key metrics by going from a macro to micro level. Your reports should clearly do the following:
Track sales and leads. Sales is a numbers game, and you need to track your conversion rates and follow your leads.
Sort and follow-up on web forms. Are you properly following up on leads that come directly from social media? Your management software should help you do this.
Track member onboarding. Are you keeping new members engaged? Are you feeding your personal training pipeline? This is a key non-dues revenue and retention driver.
Provide early warnings for potential problems. Your data reports should alert you to red flags that could turn into big problems later.
Configure for demographics. Is your member initiative focused on Millennials or boomers? Your software should be able to guide you to set up different lead generation methods to match your target.
If your goal is to sign up 100 new members per month, you should know the history of your conversion rate and other factors to understand how the numbers cascade down to arrive at the figures you need. The data that you input should provide these actionable reports.
"Most clubs should strive for a non-dues revenue percentage of no less than 30%."

John Atwood, Managing Partner

Atwood Consulting Group, Natick, MA
Data Should Empower, Not Overwhelm
Like a baseball executive in the middle of a season, you need software with the filtering capability and dashboard reporting that gives you what you need to know without spending time searching through an overwhelming amount of data.
That's the goal of InTouch Technology and their CRM software. InTouch is a leader in creating software tools, like InTouch Drive, to analyze your growing reams of data to help you build sales and successful retention programs. InTouch can help you with:
Lead generation. Giving you the numbers you need to convert more sales.
Maintaining market share. As studio models are squeezing the larger club market, InTouch can help you find ways to compete successfully as trends change.
Cloud computing. Maximizing your sales leads and increasing engagement with members.
Social media interaction. Will help you gain a foothold in Instagram, Facebook, and other critical networking sites.
Monitor and analyze staff activity. Send your sales teams daily reports and stay on top of sales prospects.
Keep track across multiple clubs. If you have more than one facility, InTouch helps you organize data across all of your clubs.
InTouch's range of products come with actual human support. They will help you configure the software to drill down to your most urgent KPIs and other metrics. You won't feel overwhelmed by data. Instead, you'll find instant reports sent daily to help you track the information you need. That saves time and headaches.
To learn more, visit InTouch's website, email them at sales@intouchtechnology.com and stop by their booth at IHRSA 2018 March 21-24 in San Diego, CA.