How Your Members—and Club—Can Benefit from Wearable Tech
Wearables are creating the personalized experience that active consumers crave. Your gym can benefit from this technology.
Consumers join a health club to see results, but it's not just about the physical results you're thinking. Nowadays, active consumers are more apt to exercise to plainly be active or maintain/improve their mental health and relieve stress. This newfound focus on overall wellness is inflating the wearable technology market.
For the fitness industry, this is a positive culture shift. It's expected that global end-user spending on wearable devices will equate to $81.5 billion by the end of 2021 and reach more than $90 billion by 2022 year-end.
Consumers crave personalized experiences and are buying into wearable fitness and wellness trackers for that exact reason. The ability to sync health apps and wearable trackers into your equipment—yes, you can do that—creates the ultimate personalized experience for your members. Investing in wearable tech is good for business.
Consumers Want Immediate Rewards that Wearables Produce
When it comes to active consumers, The Next Fitness Consumer Report reveals that the primary driving force for physical activity is the long-term health benefits. The report notes, "The health benefits coupled with specific fitness goals, an opportunity to learn self-discipline and the joy/pleasure that is received from a health/fitness routine all play a significant role with [an] active consumer's motivation."
Consumers are taking advantage of fitness and health trackers and wearables to stay on track, meet their wellness goals, keep tabs on performance levels, and more. Advanced wearables can track diet behaviors, sun exposure, body temperature, disease risk, and more. Most wearable technology tracks:
Workouts,

Sleeping patterns,

Heart rate,

Steps-per-day,

Elevation,

Calories burned, and so on.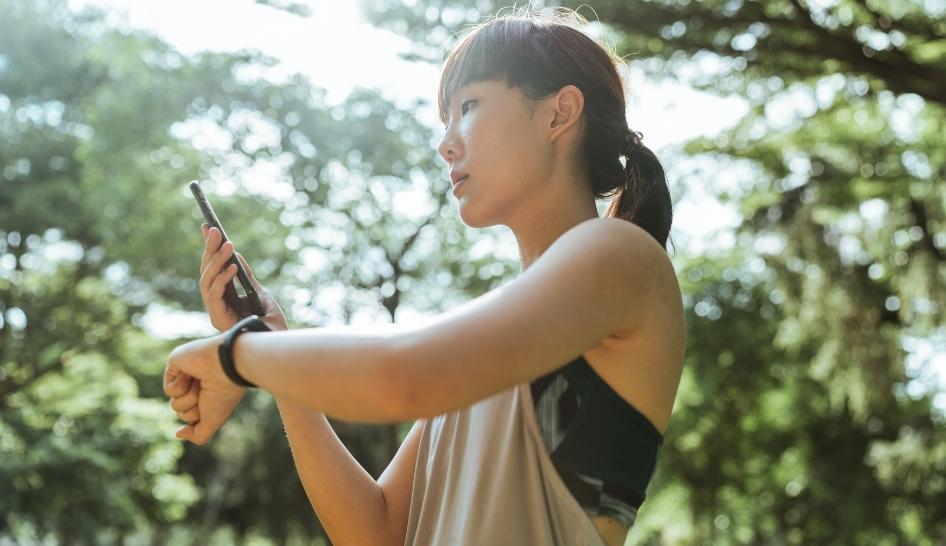 Wearables are a one-stop-shop for health and wellness metrics. Consumers can input their activity and overall health goals, complete exercises, and track their progress in one easily accessible place. Immediate rewards—in this case, completing a workout or hitting an activity goal—keep the consumer engaged and motivated.
Because of our work on the ReConnect campaign, an industry "rallying cry," with Daniel Krieglstein, Ph.D., executive director of behavioral design for ClearView Insights, we know that immediate rewards and emotional return on investment are crucial for consumers to use—and continue the use of—a product or service. "People naturally associate exercise with improving mood and feeling better, which strongly suggests that the health and fitness industry can increase its impact by amplifying that narrative," said Krieglstein.
If a club has wearable technology or fitness trackers, consumers can find the motivation to visit the gym by participating in club-specific promotions or giveaways. For example, beating their monthly exercise or wellness goals or winning a competition during an exercise class. Encouragement and competitive juices go a long way with active consumers.
Benefits for Consumers Mean Benefits for Your Business
According to Statista, Asia Pacific ranks as the second-largest market globally for wearable devices, only behind North America. Nearly one in five American adults use health apps and wearables. Furthermore, Gallup's research highlights that current wearable fitness tracker users (85%) and health application users (92%) say the products are very or somewhat helpful in reaching their goals. To meet member needs, implement wearable technology and the appropriate applications in your business plan.
Engaging consumers and building a community is an important piece of the puzzle. Customer relationship management software and apps can provide a space for members to socialize and help you understand where your members are in their journey and what they want—this is personalization. I suggest you look at CBI's interview with Krieglstein to understand behavioral design and emotional return on investment and how these help the fitness industry reconnect to consumers and personalize experiences.
As previously mentioned, building community engagement can include promotions or giveaways, which benefit consumers and the club. Transformative experiences help your gym stand out from the competition and retain members. For instance, health clubs using Apple's GymKit have been known to create rewards programs such as Basecamp's 'Burn It to Earn It,' Crunch's CrunchTime Active Rewards, and Xponential Fitness' 'Earn Your Watch.'
Some wearables even have employee benefit programs. Your staff has a big role to play in keeping members satisfied and engaged—they're ultimately the face of your brand. Taking care of your staff's health needs—from those on the front lines to executives—while keeping them healthy and engaged improves company health and productivity.
Wearable Tech Options Available for Your Health Club
When you choose, it's important to understand what is popular in your community—what brands consumers wear or what they would be willing to invest in.

For the most part, Apple wearables are a top brand worldwide. In the U.S., Apple and Fitbit dominate the market. A recent Statista survey reveals that 43% and 40% of American respondents use Apple or Fitbit, respectively. For Germans, the race is tight as Apple (21%), Fitbit (20%), and Samsung (20%) users are all within one percentage point. Then, in France, Apple leads yet again (26%) with Samsung (18%), Fitbit (15%), and Garmin (15%) close behind.
In the U.K., Fitbit precedes Apple; 38% of respondents use Fitbit over the 32% that use Apple. Finally, compared to the other countries, Spain is a true outlier. Xiaomi/Mi (24%) tops Apple (20%). Fitbit rounds out the top 5 as only 10% of respondents use this brand.
Your gym's current equipment and costs associated with installing apps, technology, new equipment, etc., are other factors to consider. Some technology options you'll want to consider include:
When it comes to your members and prospects, there's no standard guide to work off. All health clubs, gyms, and studios have to tailor their services, messaging, and approach to fit their unique community. Doing the research and communicating with your members will provide favorable insights to assist you in finding the best products and technology.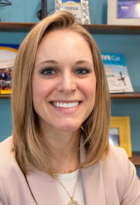 Sami Smith is IHRSA's Senior Manager of Digital Communications, working to shape the organization's image on various digital platforms. On a typical day, she creates content, delivers impactful communications, and executes targeted marketing efforts to keep IHRSA at the forefront of the industry. Outside of the office, you can find her exploring new destinations, indulging in food, or participating in just about any sport.