Board of Directors
The IHRSA Board of Directors is an experienced, intelligent team of industry leaders. They are chosen to serve IHRSA in particular and the fitness industry in general by providing guidance, strategic direction, and insight that has lasting global impact.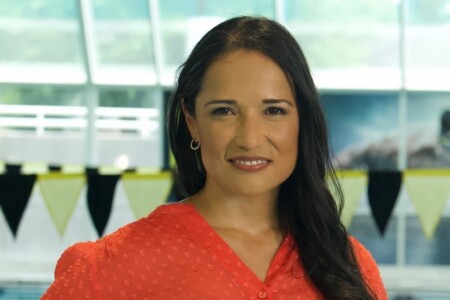 Freshman Class
Maria

Gonzalez

ClubFitness Greensboro

Greensboro, NC

Maria Gonzalez is the CEO of ClubFitness Greensboro, a family owned business with two multi-purpose facilities in Greensboro, NC. Maria is native to Medellin, Colombia, the town where she studied Accounting. Growing up, Maria was a competitive swimmer and a water polo player, playing at a national team level. This all led her to discover her purpose of helping people live a healthier lifestyle and feel better about themselves.

In 2001, she began her career at ClubFitness in the Aquatics department as a lifeguard and swimming instructor and since has held positions as Aquatics Director, Operations/Club Manager, and Executive Director. In 2019, Maria was promoted to CEO of ClubFitness Greensboro.


Maria is an active member of her community, volunteering and taking on formal and leadership roles in various organizations. In 2018, she was awarded a Leadership Medal from Leadership Greensboro.