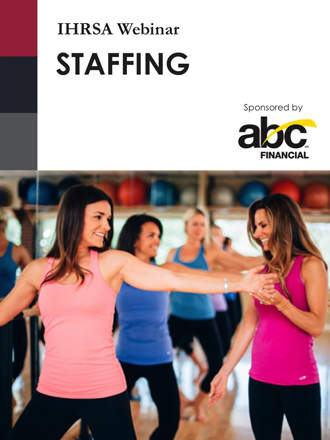 Creating & Keeping a Power Sales Team
You can't drive membership without a killer sales team. But creating and keeping a successful sales team is another story. (Sponsored by ABC Financial)
Member Price: Free
Non-Member Price: Free
Download
"The primary reason clubs have issues with hiring is because they don't have a system for hiring."

Casey Conrad, President

Communication Consultants
Presented by Casey Conrad, Communication Consultants WBS, Inc.

Your sales team is critical to your health club's bottom line. These key revenue drivers must be set up with tools to succeed.

Learning Objectives:

Ensure you have the right team in place with a solid recruitment strategy.
Educate your staff to keep them engaged and goal-oriented.
Avoid common sales pitfalls that contribute to a high sales staff turnover rate.