Medical, Science, and Health Advisory Council
IHRSA's first ever Medical, Science, and Health Advisory Council advises IHRSA's executive staff and board of directors on current research and science that advances the health and fitness industry and protects public safety while improving individual and population health.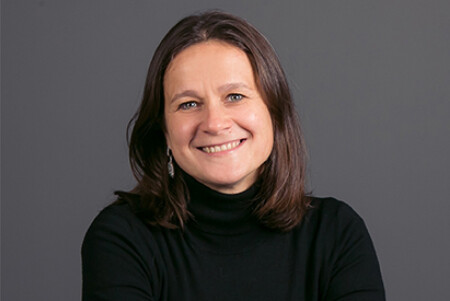 Maria

Borodina, M.D., Ph.D.

Russian Federal Medical-biological Agency

Head, Emergency Medicine Educational Department, Federal Medical-biological Agency, Russia and WHO Mass Gatherings Consultant.

Borodina Maria, M.D., Ph.D., has served as an expert on the World Health Organization Virtual Interdisciplinary Advisory Group (WHO VIAG) on mass gatherings since 2010. In 2013, she was nominated as a member of the International Health Regulations (IHR, 2005) Roster of Experts, as an expert in mass gatherings for an Emergency and Review Committee. Her membership was renewed in 2017.

In her capacity as WHO consultant, Borodina has worked on some international MG projects, such as the 2012 UEFA European Football Championship, Ukraine & Poland (Euro-2012), the 11th African Games, Brazzaville, Republic of the Congo (2015 All-African Games), the 5th Asian Indoor and Martial Arts Games, Ashgabat, Turkmenistan (2017 Asian Games).

Since 2020, Borodina has been consulting as a member of the WHO COVID-19 Mass Gatherings Technical Expert Group. She is personally involved in development of WHO MG Risk Assessment tools (generic, sporting, religious MG), development of WHO online MG risk assessment training, providing technical support to the major International Sports Federations for COVID-19 response, development of sports industry specific risk assessment tools and COVID-19 medical response plans.

Borodina, in her capacity of WHO VIAG, was a speaker at the 4th International Conference for Mass Gatherings Medicine, Saudi Arabia, 10-13 December, 2019 (topic: WHO support to Mass Gatherings: International Experience) and in capacity of WHO COVID-19 MG Technical Expert Group on the Disaster Medicine Fellowship Program, Georgetown University, April, 2020 (webinar, topic: WHO tools on MG risk assessment in the context of COVID-19).

She has worked for more than 20 years at the Academy of Postgraduate Education under FSBU FSCC of Federal Medical-Biological Agency of Russia, Moscow, the Head, Emergency medicine educational department. She has a wide expertise in public health and emergency medical services management in medical education. She is also the author and co-author of more than 90 scientific publications.