Industry Partner Advisory Council
The Council advises IHRSA's executive staff and Board of Directors in support of the association's mission "to grow, promote, and protect the health and fitness industry, and help ensure the success of its members."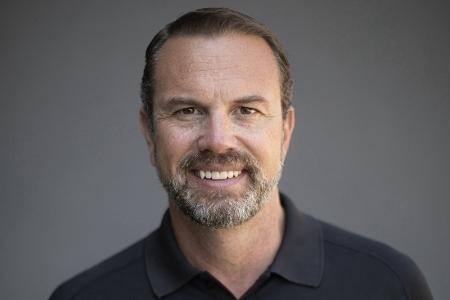 Josh

McCarter

Mindbody

CEO, Mindbody

Josh McCarter is CEO of Mindbody, the leading wellness experience technology platform that empowers businesses and entrepreneurs in the fitness, wellness, and beauty industries.

Josh joined Mindbody in 2018 as chief strategy officer following the company's acquisition of Booker, a cloud-based scheduling platform, where he had served as CEO and co-founder. Prior to taking over as CEO at Mindbody, Josh served as the company's president.

In 2021 Josh oversaw Mindbody's largest acquisition to date, closing the deal on ClassPass, a monthly subscription service providing access to the world's most extensive network of fitness and wellness experiences. Together, Mindbody and ClassPass make up the world's largest wellness marketplace, and under Josh's leadership, the platforms are planned to integrate in ways to best serve and support wellness businesses around the globe.

Prior to Booker, Josh was president and COO of Arbitech, a leading independent distributor of computer hardware that achieved $1 billion of sales under his leadership. Arbitech was recognized as Entrepreneur magazine's fastest-growing company in the U.S. in 2003. Josh previously served as COO of SpaFinder, managing the company's technology, operations, and strategic initiatives. Before joining SpaFinder, he served as vice president of international development and vice president of business development for the online automotive marketing leader, Autobytel.com.

Josh graduated cum laude with a BA in political science from the University of California, Los Angeles (UCLA) and received his MBA from the Marshall School of Business at USC—and yes, he recognizes the conflict of interest! He has held board positions with Mindbody, Booker, SpaFinder, several Autobytel subsidiaries, Young Presidents' Organization (YPO), and the Juvenile Diabetes Research Foundation (JDRF). As a result of his youngest daughter's diagnosis with type 1 diabetes in 2009, his family has been dedicated to finding a cure by supporting a variety of type 1 causes, most recently, Beyond Type 1.

When not working, Josh is an avid adventurer, having traveled to more than 50 countries and traversed the U.S. on his Harley-Davidson.