The Unlimited Potential of Cloud Computing for Gyms
Cloud computing can benefit your club's operations and member experience, likely in ways you hadn't even thought of.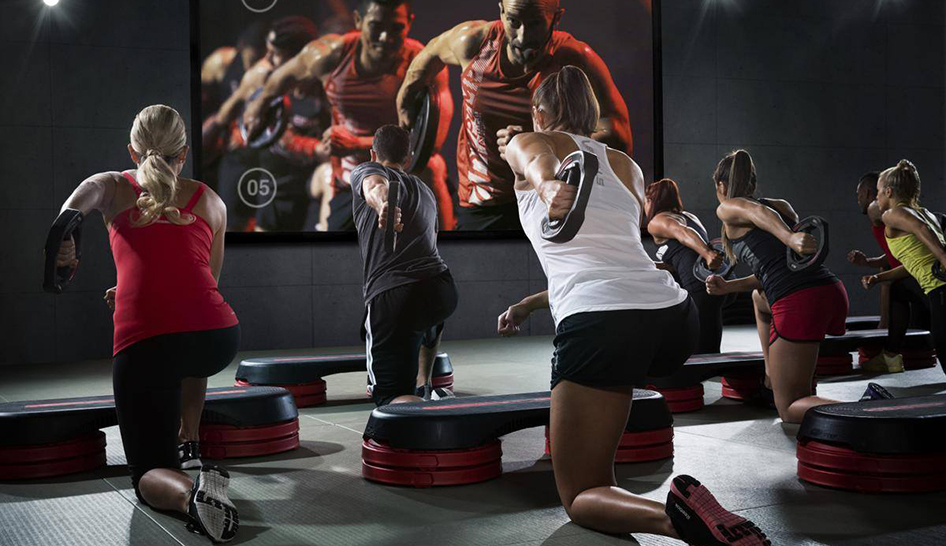 Imagine a health club where the following is possible:
Members can sign up for classes, download their instructor's playlists, and purchase the apparel that their favorite instructor is wearing
They can enjoy new virtual classes on a timely basis to keep their interest level high
By checking the screen in front of them while they work out, members can ascertain whether they're training in the correct heart-rate zone
The bikes, treadmills, ellipticals, and weight machines in the club send performance data directly to the user's mobile fitness app
The cardio equipment notifies the club operator when maintenance or servicing is required
Well, those are but a few of the proliferating perks made possible by cloud computing.
The Unlimited Potential of Cloud Computing
You've undoubtedly heard the phrases "cloud technology" or "in the cloud," but may not know exactly what they mean or how they relate to your club. According to IBM, cloud computing is "the delivery of on-demand computing resources—everything from applications to data centers—over the Internet on a pay-for-use basis."
And what does it have to do with your club? A lot, today. And more, tomorrow. Because the cloud is virtual rather than tangible, it may seem elusive, phantasmal, but, in all probability, you're already making good use of it—either personally or professionally.
If you use an Android phone, you may well be storing your photos, music, or personal files in the Google cloud; or, if you have an iPhone, in the Apple cloud. You may also use your smartphone to access Dropbox for similar reasons.
And companies are utilizing the cloud to help them perform a wide range of business tasks. The cloud allows them to both do new things and do old things more easily, efficiently, and economically. Basically, they're outsourcing a ton of data-related functions. That means clubs no longer need expensive, high-end computer hardware and software or highly paid technicians on site. Nor do they have to worry about software glitches, equipment breakdowns, or safely securing vital information.
The cloud provider does all of the heavy lifting. The club simply needs a tablet, smartphone, or desktop computer to go online.
Probing The Possibilities
Consultant Bryan O'Rourke, the president of the Fitness Industry Technology Council (FITC), based in Covington, LA, points to SoulCycle, the group-cycling brand owned by Equinox Fitness, as an industry example of the cloud in action. Using the SoulCycle mobile app, members—many of whom are millennials—can reserve specific bikes, purchase the sweats and capris their instructors are wearing, and download the playlists they hear in class.
Chances are, most of them are unaware that cloud technology is involved. They simply recognize, and appreciate the fact, that SoulCycle is maximizing their workout experience. The millennials, who've grown up with interactive technology, have come to expect this kind of personal attention and service. Anything less seems unacceptably "old school."
For a non-industry example, O'Rourke references Amazon's Dash buttons, which utilize the cloud to allow consumers to order household goods simply by pressing a button, making shopping easier, and more personal and convenient.
"When you employ technology to improve the user experience, people buy more stuff from you," he says. "We need to think of ways to make it easier and more satisfying for people to use clubs."
Fantasizing about future possibilities— which is hard not to do when you're considering the cloud—O'Rourke envisions a facility where members don't have to check in. Instead, their presence would be "sensed" when their mobile device is on the premises. This could, conceivably, alert an instructor about who'll be coming to their class, or allow the snack bar attendant to have a member's favorite smoothie waiting post-workout.
"The most important thing about the cloud is not actually the technology—it's the customer," O'Rourke reminds. "It's about how clubs are going to leverage it to enhance service. The better we can do that, the more customers we'll get."
"When you employ technology to improve the user experience, people buy more stuff from you. We need to think of ways to make it easier and more satisfying for people to use clubs."

Bryan O'Rourke, President

Fitness Industry Technology Council
Basis for a Business
The seminal question about the cloud is not: Do I want to use it? But, instead: How am I going to use it?
The cloud is quickly becoming ubiquitous. You don't buy the cloud, and hook products and services up to it. Rather, you purchase products and services that you want, that your club needs and can profit from, and which, it turns out, make use of the cloud.
In a way, it's like electricity, which is involved in virtually everything that transpires within a club—but which doesn't arrive in a cardboard box or shipping crate.
The cloud's infinite versatility is making all sorts of exciting new things possible—for instance, real-time reporting of exercise performance, virtual classes, and self-diagnostic fitness equipment.
Orangetheory Fitness, a franchise based in Fort Lauderdale, FL, has quickly grown to more than 360 studios in 36 states and seven countries. Part of its popularity and success is predicated on a proprietary heart-rate monitor, OTBeat Link, that all of its members wear. The device uploads heart-rate and calorie-burn data from the workouts—which consist of intervals of treadmill, rowing, and weightlifting activity, led by a trainer—to the cloud, where it's synced with the Orangetheory mobile app.
This allows users to review their data and identify trends over time.
The information also is displayed, in real time, on screens in the club during the class, so members can see if they're working out efficiently, and compare their effort to that of others.
OTBeat Link also can be used to track physical activity outside the studio, allowing members to create workout histories. The studios, for their part, can use the Orangetheory app to connect with their members even when they're away from the club.
If you, like Orangetheory, have a club-branded app, you're also in the cloud.
Products that Serve
Virtual fitness classes, offered by providers such as Fitness on Demand, Wellbeats, and Wexer Virtual, depend as much on the cloud as they do on electricity to do what they do.
"Today, it's all about being relevant—all of the time— to your members, and technology plays an absolutely key role in this context," says Rasmus Ingerslev, the founder and executive vice chairman of Wexer. "Our firm's vision is to make world-class exercise accessible to more people by providing a convenient and nonintimidating way to work out—by making use of the cloud."
When, as Wexer does, you're providing class content to clubs in 40 countries, including the majority of the 25 largest chains, efficient and virtually instantaneous delivery is critical.
"Only a few years back, this wasn't possible," notes Ingerslev, "but, now, cloud-based services and other advancements in technology allow us to provide the same level of high-quality service across the globe—both to clubs and their members."
Club management software and fitness equipment suppliers were among the first industry high-fliers to venture into the cloud, and, today, most of the larger companies already have a major presence there. Many of the former, it seems, have taken up permanent residence in the stratosphere, and, increasingly, fitness equipment suppliers are also doing business there.
Virtually all of the major manufacturers—Precor, Inc., Technogym, Life Fitness, Matrix Fitness, and others— are utilizing the cloud to provide programming, tutorials, exercise tracking, entertainment, challenges, competi- tions, etc.; and many are now using it, as well, for asset management—the ability to monitor, evaluate, and more effectively maintain equipment.
Some build in this functionality, but there also are companies that offer it á la carte.
One such company is ECOFIT Networks, Inc., based in Victoria, British Columbia, Canada, which provides what it calls "fitness equipment intelligence." The firm's sensors connect to any brand of equipment and track usage. The resulting data is sent to the cloud, where club owners and operators can access it via a mobile device or desktop computer.
"Our sensors detect at what time of day and for how long machines are being used—as well as when they're not being used—making usage patterns obvious," explains CEO Michael Piermont. "If one treadmill is in use for just one minute a day, the club knows that some- thing's wrong without members having to report it. This leads to an improved member experience."
ECOFIT data also can help senior staff make decisions about appropriate equipment positioning; whether certain types of equipment should be replaced by something else; and, in the case of multi-club operations, how to allocate resources most profitably. "If a club company has 30 locations, management can review the ECOFIT data, and see that one location could use more tread- mills, whereas, at another, some of its treadmills are getting little use. So, instead of purchasing more tread- mills, they could simply move the equipment around.
"For the first time, clubs can access real business intelligence to make smart decisions," Piermont adds. "The cloud is a warehouse of actionable data."
Getting Acquainted
If the cloud still seems like a stranger, rather than a close friend—not to worry...
"Not everyone can be a SoulCycle, or wants to be," acknowledges O'Rourke. "But IHRSA clubs should be rethinking their business models and what they're trying to accomplish. I suggest that they start with the funda- mental questions: How am I trying to compete? How is my business model designed to operate?
"The cloud," he says, "offers tools that both address problems and create new opportunities."
The challenge for some is to overcome an atavistic aversion to technology, suggests Piermont. "The key to overcoming that is to take it slowly, and to think of any investment in technology in the same way you think about exercise—as an investment in your health. Invest- ing in cloud-based systems is a lot like training. If you do it the right way, you'll see results."
In the final analysis, though, you really don't have to worry about going into the cloud ... because the cloud is coming to you.