Personal Trainer Packs Big Fitness Design Into Tiny House
See how this personal trainer—featured on HGTV—built a customized 'tiny house' complete with kettle bell storage, TRX equipment, and a climbing wall.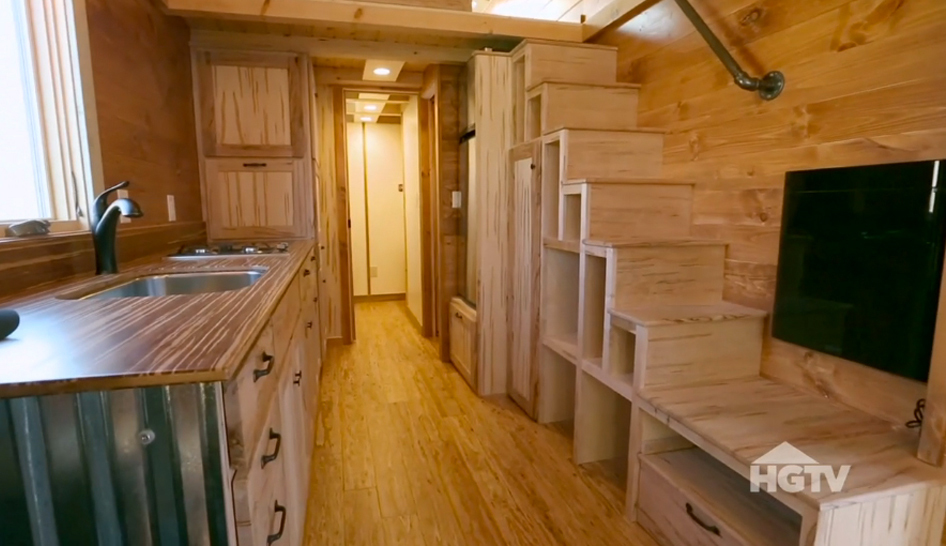 The health club world is filled with dedicated professionals who eat, breathe, and live fitness, but Mike De Vivo has taken it to the next level; the Corporate Fitness Works personal trainer and his wife recently built a fitness-themed house, decked out with a climbing wall, kettle bell storage, a climbing rope, a gymnastics ladder, and TRX equipment.
Oh, and the house is 330 square feet. Total.
"The tiny house lifestyle really is something that we think is a healthy lifestyle for us," De Vivo says. "I don't think it's for everyone, but for us it's going to allow us to have the lifestyle that we think will be the most healthy, especially with a kid on the way."
That's right—when the De Vivos' baby is born this fall, three people will be living in a space smaller than the average studio apartment.
Tiny House, Big Exposure
It may sound extreme, but the tiny house movement is growing, as evidenced by the proliferation of TV shows featuring house hunters looking to downsize, decrease their living costs, and become more mobile.
De Vivo's tiny house construction project was featured on a recent episode of one such show—HGTV's "Tiny House Big Living."
Allowing camera crews to document the five-month construction process was an easy choice for De Vivo, who already followed several tiny house blogs that posted ads about reality TV opportunities. He knew that building a fitness-themed house was a unique angle that would appeal to producers, and figured national coverage would provide positive exposure for the builders, while also ensuring quality of craftsmanship.
"We also knew HGTV would be able to help us get sponsorship for a good amount of materials," De Vivo says. "The fitness materials were sponsored—we were able to get a couple hundred dollars worth."
The sponsorships helped the build to stay on-budget; all-in, the house cost $72,000.
Jam-packed Fitness Design
While building a fitness-themed tiny house was a clever concept to pitch to TV producers, that wasn't De Vivo's main motivation driving the home's design.
"I used to weigh over 100 pounds more than I weigh now, so health and fitness is a high—if not the top—priority for almost everything I do in life. I really felt like if I had the ability to customize my living arrangements, I wanted to make something that embodied my priorities—and that's a big one."

Mike De Vivo, Personal trainer

Corporate Fitness Works
De Vivo points out that it was easy to go for a fitness theme since his wife is a personal trainer, too. He's right about that—not everyone would be able to reach the house's reading loft via climbing rope.

In addition to the rope, the house's other fitness features include:
An adjustable rock climbing wall on the exterior of the house
A eucalyptus gymnastics ladder and pull-up bars
A kettle bell storage box on the rear of the house
Hookups for ropes and other equipment off the back
The house is currently located on De Vivo's wife's family farm just outside of Washington D.C. The couple is still in the process of moving in, but they're already planning on hosting cookout/workouts—an activity they've dubbed "out-outs."
"We might invite [personal training] clients in the future, but we're going to play that by ear a little bit," says De Vivo, who also owns Vivo Training Systems, an online personal training business. "It depends on how things go with the out-outs—that's our experimentation and a way to connect with people."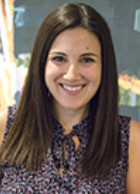 Marianne Aiello is the Senior Digital Content Manager for IHRSA. While her average day includes writing articles, monitoring social media, and crafting IHRSA's digital strategy, the best part of her job is covering IHRSA events across the globe. When she's not at work, you'll find Marianne at an indoor cycling class or, more likely, binging on Netflix.