Cedardale Health & Fitness Rebuilds After Devastating Fire
Months after a fire swept through the health club, Cedardale Health & Fitness broke ground on a new facility.
Cedardale Health & Fitness has started to rebuild after the massive fire that devastated the Haverhill, MA-health club in March, according to a release. On November 20, the Veasey family and the Cedardale hosted a groundbreaking ceremony marking the initial stage of reconstruction.
"The new 140,000 square foot state of the art facility will incorporate many of the familiar favorites of the old club including a 4-lane lap pool, 10-indoor tennis courts, two basketball courts, and several group fitness studios," the release states. "In addition, the new Cedardale will feature a warm water therapy pool, a lifestyle lounge with a juice bar, and a full-service food and beverage operation, as well as a great viewing area for tennis."
What's more, the multiple fitness area will feature cardio and strength equipment with plenty of room for functional training. The new space will also feature an elevated track that will allow users to view the multipurpose space below, as well as a dedicated cycling studio with tiered levels and a specialized yoga studio filled with natural light.
"The new club will allow the Cedardale family to bring health and fitness back to the surrounding Merrimack Valley community in ways not possible in the original club making this a very exciting project," the release states.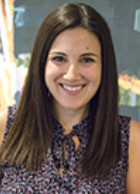 Marianne Aiello previously served as IHRSA's Senior Digital Content Manager—a position focused on crafting and monitoring IHRSA's digital strategy and covering IHRSA events.