How STRONG by Zumba's High-Intensity Workout Will Get Your Gym Members Moving
STRONG by Zumba is a high-intensity cardio program with a focus on bodyweight and plyometric exercises.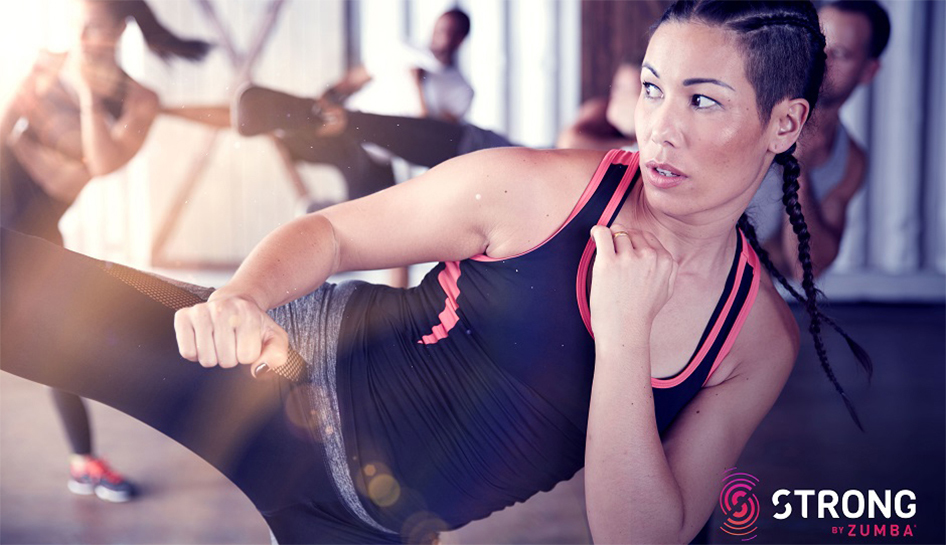 High-intensity, bootcamp-style exercise classes are not new to the fitness industry. However, STRONG by Zumba stands out from the rest and is revolutionizing the group fitness game.
A Workout Designed to Get Your Members Moving
While STRONG by Zumba was developed by the creators of dance-fitness phenomenon Zumba, it's not a dance class. It is a high-intensity cardio program with a focus on bodyweight and plyometric exercises like burpees, high knees, squats, lunges, planks, kicks, punches, and more.
The emphasis that STRONG by Zumba places on the music is what makes it stand out. First, the routines are created, and then Grammy-award winning producers score a soundtrack around the moves. The result is a class where every single movement is synchronized to music, thus shifting the focus away from counting reps and toward hitting the marks.
The one-hour class is structured into four quadrants that ramp up in intensity with short rests in between. The 4th quadrant incorporates floor core exercises like side planks, Russian twists, leg lifts, and bridges. By the end, members will have have worked every muscle in their bodies, particularly arms, legs, glutes, and abs.
How The Music Motivates
The STRONG by Zumba music-creation process is referred to as reverse-engineering. Producers take the total-body workout and create a playlist of perfectly synced songs for each routine.
"In every high-intensity workout, music is an afterthought," explained Alberto Perlman, CEO of Zumba Fitness. "What if the playlist wasn't just background noise? What if it actually drove the class? So in STRONG by Zumba, it's the main thing. Every move has a sound and every sound has a move. This has never been done in the fitness world."
It's based off a notion called synced music motivation, or the idea that synchronizing your exercise to a beat will result in more effective workouts. A 2012 study published by the National Center for Biotechnology Information found that cyclists who synchronized their movements to music required 7% less oxygen than those who did not, which shows that our brains and bodies perform better when exercise is synced to music. The music distracts from pain and fatigue, elevates mood, increases endurance and promotes metabolic efficiency.
Perlman and the program developers wanted to create music that was remarkable, in and out of class. To do so, talented and experienced partnering producers were a requirement. One of the first people to jump on board was Grammy-award winning mega-producer Timbaland.
"I was excited about the idea that a fitness brand approached exercise in a way that no one has done before—a workout created where music is the main motivator," said Timbaland. "They are using music in a way to maximize your workout, and I want to create music that inspires people. Music is infectious. It's like music speaks to the body and makes it move, so why not put it to fitness?"
The growing list of original tracks produced specifically for the classes includes EDM-inspired rhythms, hip-hop, dubstep, and Moombahton. As of now, these exclusive tracks can only be heard and experienced in a STRONG by Zumba class.
Why STRONG by Zumba Was Developed
"Zumba has been a leader in creating original music for years," said Perlman. "Our instructors are given exclusive, hot tracks by big-name artists to use in their classes. And artists are eager to work with us because our platform reaches at least 15 million people every week. We wanted to take our expertise and our knowledge to recreate the bootcamp experience and make high-intensity training fun for people. And we are accomplishing that through STRONG by Zumba."
In addition to being music experts, Zumba Fitness has succeeded in creating a highly-effective business model that puts instructors at the forefront. Zumba and STRONG by Zumba instructors are required to take a training and receive a license directly from the company. Beyond that, the company makes instructors successful entrepreneurs by constantly providing tools to keep classes fresh and ever evolving.
Classes are currently available at 24 Hour Fitness, Crunch Fitness, YouFit, Z Club NY, Lucille Roberts as well as independent studios throughout the world. To learn more and find a class, visit strong.zumba.com.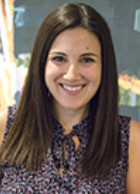 Marianne Aiello is the Senior Digital Content Manager for IHRSA. While her average day includes writing articles, monitoring social media, and crafting IHRSA's digital strategy, the best part of her job is covering IHRSA events across the globe. When she's not at work, you'll find Marianne at an indoor cycling class or, more likely, binging on Netflix.