How Franco's Athletic Club Became Mandeville's 'Community Place'
The Francos created a health club culture centered around families and community long before other clubs got on board.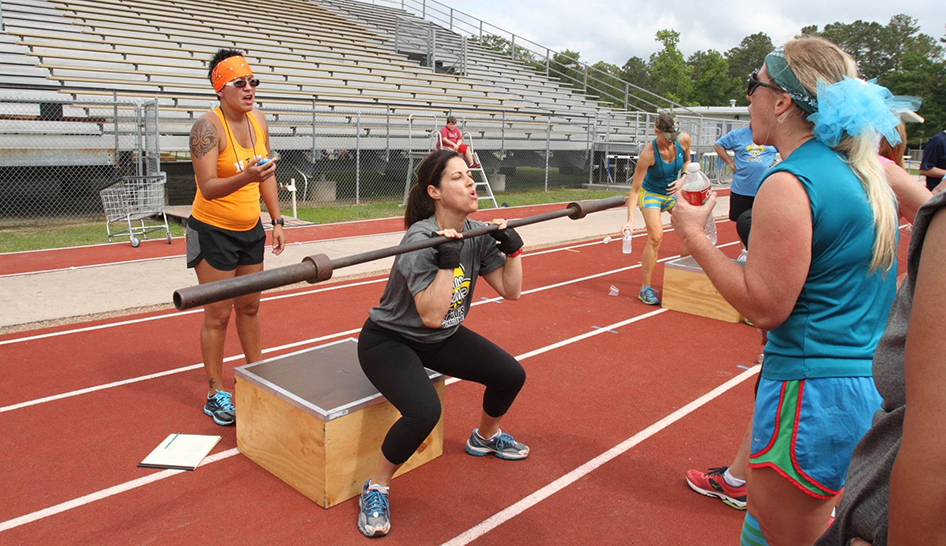 Picture the year 1986. Jane Fonda was on the move. Jazzercise classes were in-style. And, who could forget the tight, shiny, neon workout clothing—the ultimate indicator of a person's fitness fashion expertise.
But, even with all of the glitz and glamour of '80s fitness trends, there were still many health club programming opportunities that had not been identified yet.
In particular, Ron and Sandy Franco, co-owners of Franco's Athletic Club in Mandeville, LA, noticed that health clubs in this decade were primarily interested in attracting more adult members by offering unique programming to meet the needs of this target market. Structured programming options—especially those offered within a health club setting—were seldom used as a way to engage the whole family in regular physical activity. Taking note of this gap in coverage, Sandy and Ron decided that they would make it their mission to create a culture of physical activity for all generations.
"Kids were rarely part of clubs in the 80s," says Sandy Franco, "so we wanted to build a club centered around families and the community that could offer something for everyone."
Franco's: the Place Where Community Members Come and Gather
With this new goal in mind, the Francos started by getting involved with children to show them the importance of being physically active from a young age. Sandy and her husband began by targeting both kids and parents by being involved with local school systems.
The Francos contacted a number of schools, offering to support physical education programs by offering fun fitness rallies for kids. The club hosted a fun run that challenged all local schools to participate, where the school with the largest attendance would be given a trophy, a monetary reward to be used for purchasing new PE equipment, and the opportunity to host a fitness rally with Franco's and Mountain Dew.
Over 2,000 kids and parents showed up for the program's debut, confirming its success.
"We thought we could be the community place; a place where community members could gather and come together. Health clubs are positioned to help, so we knew that there had to be a way we could be involved," says Franco.
Community Members Return the Giving
And the Mandeville community has never forgotten what Franco's Athletic Club has done and continues to do for them.
A few short years following the success of the school physical activity challenges, Sandy's oldest daughter—who was two years old at the time—was diagnosed with leukemia. When the schools touched by Franco's community programming heard about her daughter's battle with cancer, they decided to return the generosity that was given to them. Children and parents sent Sandy's daughter personalized letters, writing down their thoughts, best wishes, and prayers for a strong recovery.
Community members "remembered us and that really resonated with us," says Franco. "My daughter is fine now. She is 28, healthy and strong, and is running her own business in New Orleans. The prayers of the community are what truly supported us and got us through that difficult time."
"We thought we could be the community place; a place where community members could gather and come together. Health clubs are positioned to help, so we knew that there had to be a way we could be involved."

Sandy Franco, Co-owner

Franco's Athletic Club
Programming that Provides Something for Everyone
Over the years, Franco's Athletic Club has been involved in a number of community projects—from hosting tennis tournaments to raise money for cancer research to working with corporate businesses to demonstrate the positive impact that physical activity has on workplace productivity. However, one initiative they will expand upon for the future is one that aims to entice the sedentary population by showing them the impact of daily activity on building and maintaining a healthy lifestyle.
For seven years, Franco's Athletic Club has run Lose Dat, an eight-week team weight loss challenge for club members and non-members. Twenty percent of program participants are non-members who were inspired to join the program after seeing the weight lost by previous program participants.
The team dynamic has been tremendously effective in helping participants stay connected, supported, accountable, and focused on their weight loss goals. The community has lost 27,000 pounds during the last seven seasons, and Franco's hopes to keep expanding this program by bringing this challenge to the corporate world, with the hope of seeing even greater results in the future.
Spreading Generosity
After building a successful programming model, Franco's Athletic Club eventually made the decision to expand its operations and engage other communities outside of Mandeville. In 1990, the club opened its second location in New Orleans—which saw a great amount of success until it was later devastated by the effects of Hurricane Katrina. Eight years later, the Franco's were ready to reopen another club in New Orleans and a property on Magazine Street seemed to offer the perfect spot. The Francos set up a meeting with the property owner to come visit their location in Mandeville and assess their business operations.
Franco's Athletic Club employs individuals with disabilities to give them working experience and the opportunity to manage different responsibilities. Following a tour of the facility, the property manager sat down to interview the Francos and during the meeting, Melissa—a 30-year-old staff special needs staff member—walked in to introduce herself and in an unconventional display of appreciation—hugged the businessmen in the room and thanked them for visiting.
Later that evening, the Francos received an unexpected phone call from the property manager confirming that the space in New Orleans was theirs, even though a number of businesses had expressed interest in purchasing it for twice as much. Visiting Franco's in Mandeville gave the property owner the opportunity to see Franco's programs in practice and he continued to reiterate how impressed he was with the club's business model. He specifically mentioned that the hug he received from Melissa strongly influenced his decision to give them the space.
"He said to me 'I want to be in business with people and a business like yours. For you, it's not just about profit, its about serving people and the community.'—It was then that I realized exactly how much any business can achieve just by showing that it has sincere intentions," says Franco.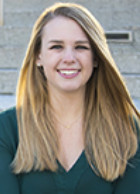 Shannon Vogler is an avid fitness consumer who uses her creative abilities to craft beautiful content for health and wellness businesses. She offers a variety of digital marketing services that aim to promote the importance of an active body and mind. When she's not working, Shannon enjoys lifting, running, and cheering for the New England Patriots.