This is an IHRSA featured article, brought to you by SportsArt.

Health Clubs Are Taking Member Engagement to the Next Level
When fun becomes a powerful retention tool.
During the past couple of years, there's been a lot of coverage regarding the acceleration of technology in the club industry, especially in terms of streaming programming, fitness and wellness apps, CRM-enabled, targeted communications, digital connectivity, and more. As this digital transformation has unfolded, it has created—whether intentionally or not—a powerful form of self-driven member engagement, putting greater levels of choice in members' hands.
Technology on the Rise
"Due to the impact of COVID-19, the shifting market has somewhat forced the pace of technology adoption, during the pandemic and now," notes Ruben Mejia, executive vice president, Americas, at SportsArt. "At the onset of the pandemic, gyms were compelled to get creative in serving their members. Many started live-streaming their classes to serve their clients during lockdown, working to replicate the feeling of community in fitness classes. Post-lockdown, clubs are having to compete with what their members have gotten used to, which, in many cases, is using apps to access workouts on their mobile devices at home."
For proof, he says, look no further than how Peloton's fortunes shifted during the pandemic. In 2021 alone, its bikes, treadmills, and application-based streaming programming enabled the company to increase its annual revenue by 54%, or more than $300 million. And now Peloton is branching out into strength equipment.
Another big push has come from those previously mentioned apps. In the first half of 2020, fitness app downloads grew by 46% globally and 87 million people in the U.S., or about 30% of adult smartphone owners, used a health or fitness app during that year. Don't expect those numbers to scale back anytime soon: The global fitness app market size was valued at USD $4.4 billion in 2020 and is expected to expand at a compound annual growth rate (CAGR) of 21.6% from 2021 to 2028. At the same time, the virtual fitness market is slated to grow by more than 33% from 2021 to 2027.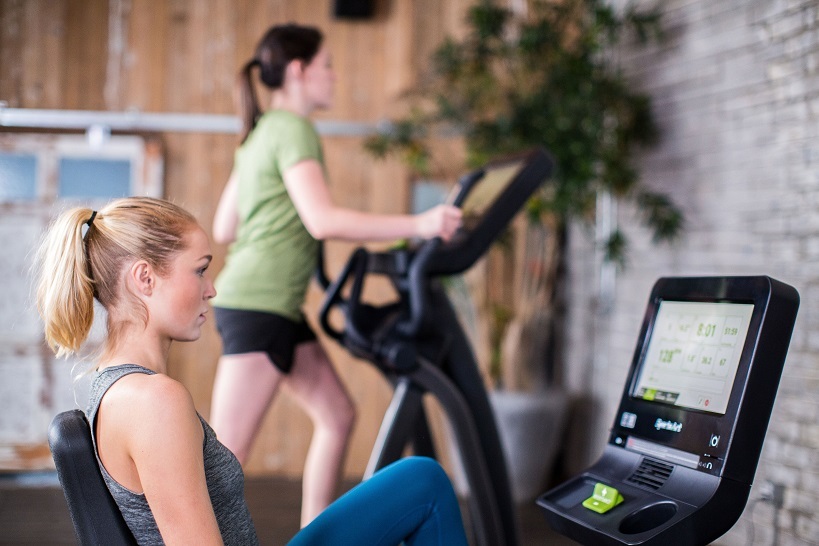 Including the Fun Factor
While branded apps help members decide how they'll interact with their clubs—when they'll go, what classes they'll take, and even how they'll manage their own memberships—interconnected equipment and gamification (note that 52.5% of App Store fitness apps contain at least one element of gamification, including achievement, points, rank, levels and social interaction) are helping them optimize the time they spend in your facility. Entertainment options, the ability to create customized workouts, in-club competition, and more give them the ability to shape what they do, ultimately making their workouts more satisfying and fun. As we all know, a satisfied member is key to retention.
"The gamification aspect, such as member workout progress appearing on a leaderboard, helps users see how they stack up against their fellow gym members, often in real-time through connected equipment. Competition is a great gamification strategy to motivate members," Mejia says. "Gyms that offer mobile apps can also encourage their members to track their at-home workouts, not only to measure their personal progress over time but to also see how they stack up against their fellow members."
Gamification is just part of what keeps members connected. The point of apps and equipment interconnectivity, says Mejia, is that they work to put increasingly more choice—and power—into the hands of your members.
Delivering on the Promise
SportsArt offers technology geared specifically to leveraging members' desire to optimize workouts through a wide range of entertainment options, self-driven programming, and other features that bolster sheer enjoyment and motivation.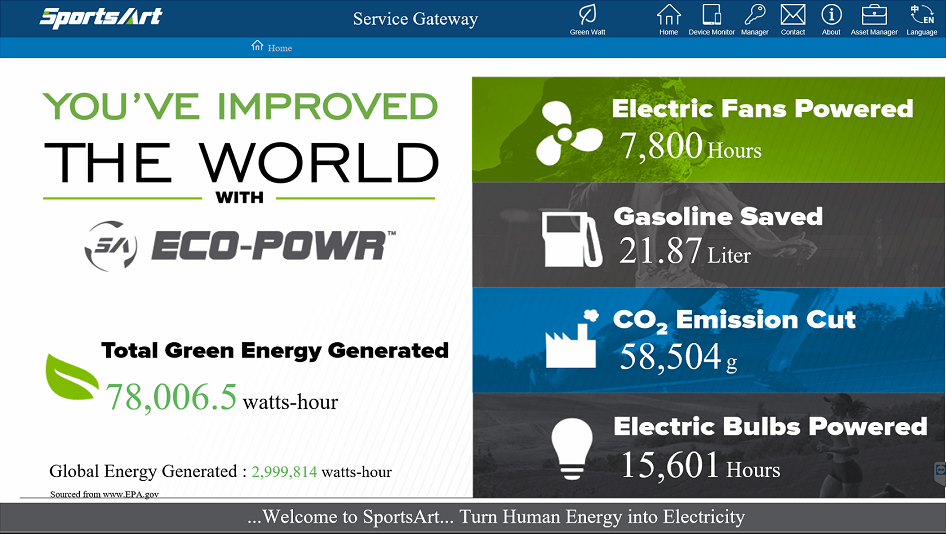 SportsArt's interconnected SENZA touchscreen consoles and its SA WELL+ app exemplify its approach, notes Mejia.
The SENZA touchscreen console, for example, enhances member interactions by providing a simple, streamlined approach to workouts, while allowing users to consume the entertainment they want, their way. With TV and Internet streaming, ANYcast screen mirroring options, SENZA Journeys, and a plethora of pre-set workout programs, members have several entertainment options at their fingertips.
"SENZA consoles also allow users to create their own workouts, which can be saved so that members can benchmark their performance against goals over time," adds Mejia. "Because the consoles can be connected across multiple machines, clubs can create workout challenges across single or multiple clubs, allowing friendly, gamification-based competition for their members."
SportArt's SA WELL+ app offers members a unique opportunity to see the impact of their workouts in terms of electricity generation.
"If a member is using the SA WELL+ app with our ECO-POWR line, they'll get a real-time look at the amount of electricity their workout is producing," says Mejia. "It's a terrific way to motivate users by showing them how their workout is generating energy that helps power their gym while helping the planet at the same time."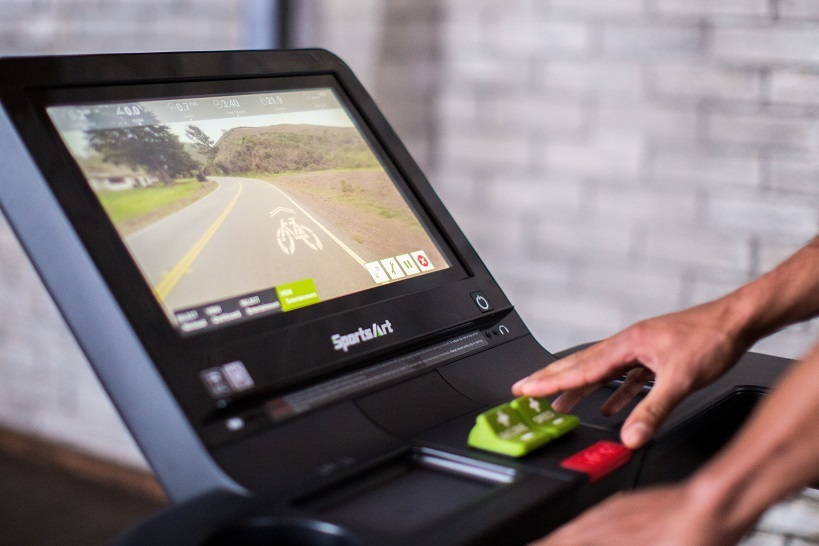 As far as competition goes, SA WELL+ also offers leaderboard readouts highlighting top energy producers, both locally and globally.
"Gyms will continue to adopt innovative technologies that can reach members looking for a fully-integrated experience, no matter where they are," Mejia says. "Club operators will continue to look for equipment that allows for mobile app connectivity for both entertainment and workout-tracking purposes. It's an especially exciting time for members as, now more than ever, technology gives them the ability to decide for themselves what they want their gym experience to look like."
To learn more about SportsArt equipment, visit their website.
—jfeld@oncoremedia.net