Free Weight Manufacturers Get Creative to Appeal to Personal Trainers
With an increasingly wide variety of fitness products, free weight manufacturers are getting creative to capture personal trainers' attention.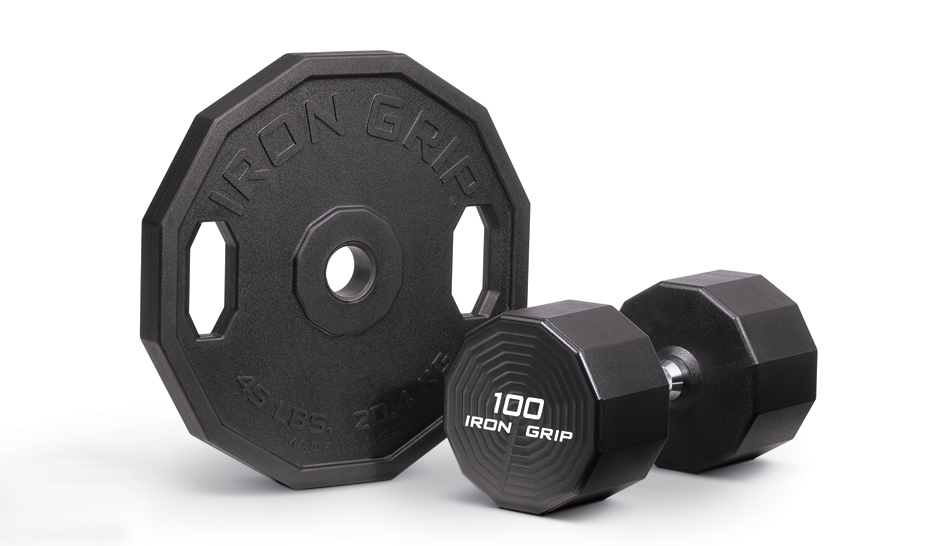 Free weights remain in high demand at health clubs worldwide. They're easy to use, versatile, durable, and can be utilized by virtually any member. Not content to rest on their success, manufacturers, nonetheless, continue to innovate to address changing needs.

"We see athletes, personal trainers, group exercise instructors, and facility owners who are developing new training ideas, and are willing to try other types of equipment," says Blake Holmes, a product specialist at Power Systems. "As a result, we're forced to raise our quality standards, and to create new variations on products that everyone already knows and loves."
Creative Kettle Bells
Among the newest products from Power Systems are a wide variety of kettlebells, including the Kor Kettlebell, a user-friendly alternative to traditional cast-iron versions; and the Premium Kettlebell, a castiron model encased in colored vinyl, which features a rubber plate on the bottom to protect group-exercise studio floors.
Body-Solid, Inc., also offers a new, patented kettlebell. It boasts an angled handle to simplify the execution of some exercises and reduce the risk of wrist injuries. The company reports that it's experiencing increased sales of its power racks, benches, and the various accessories available for these basic pieces, including resistance-band pegs, weight storage units, and special attachments that facilitate bodyweight exercises.
"Club operators want commercial products that are constructed to withstand high-volume use. They're also interested in challenging their members by combining weight training with cardio intervals."

Scott McDonald, CEO

Body-Solid
Outdoor Weight Training
Another way to keep free-weight workouts fresh is to take them outdoors, and incorporate them in obstacle courses or boot-camp training sessions. Hampton Fitness Products unveiled a sample of its first outdoor dumbbell line last month at IHRSA 2016 in Orlando, FL, notes Robert Hornbuckle, the company's vice president.
Equipment Buy Back
The Iron Grip Barbell Company is stimulating sales with a unique buyback program. Customers receive a credit toward the purchase of new equipment when they turn in their old Iron Grip urethane dumbbells and plates.
"We reclaim the iron and steel inserts in-house, and use the materials to manufacture new urethane products in our U.S. factories," says Michael Rojas, the firm's president and co-CEO.
Other factors that are driving innovation and sales are new club construction, international distribution, and the growing utilization of technology to create simple, maintenance-free products.