Everything You Need to Know About Health Club Locker Room Size
Three health club design experts explain everything you need to consider when determining your gym's locker room size.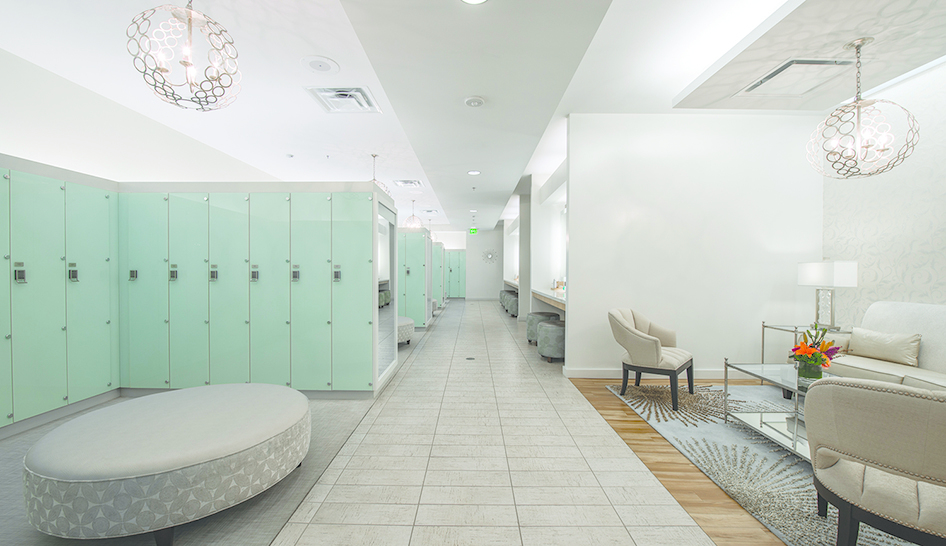 Locker rooms and their amenities and features have become increasingly important as health clubs compete to attract new members and retain existing ones, but choosing the right size for your facility can be tricky—especially since there are a number of factors that should be considered in addition to the basic square footage percentage.
"Like all good design, locker planning is a case-by-case puzzle that needs specific attention and understanding of the target market," says Hervey Lavoie, architect and president of Ohlson Lavoie Collaborative in Denver, CO.
To help club owners and operators determine the locker room size that's best for each facility, we talked to three experts about all things locker room.
Locker Room Size Rules of Thumb
Since there are no specific industry standards on locker room square footage, expert opinions are varied—but most agree locker rooms should take up 10-15% of the facility's overall square footage.
"As a rule of thumb, the quick answer is in general about 12-15% of the overall club size, meaning if you have a 20,000-square-foot club, the total size dedicated to both locker rooms may be between 2,400–3,000 square feet total, or about 1,000-1,500 square feet each," says Rudy Fabiano, architect for Fabiano Designs in Montclair, NJ. "Likewise, a 60,000-square-foot facility may have between 3,500 and 4,500 square feet for each locker room. These are base numbers that should get modified depending on the various factors."
But keep in mind that there's a limit to this rule of thumb—as units get smaller, the required locker room percentage may grow to accommodate the minimum fixtures and facilities required, Fabiano says.
"Many times this will preclude the ability to have any locker rooms at all," he says. "With smaller clubs, under 5,000 square-feet as an example, we may opt for common locker areas, with dedicated individual toilet and shower rooms."
It's important to consider the types and number of fixtures required by the plumbing code, occupancy load, etc. in the club's jurisdiction.
Member Demographics and Membership Cost
There are a number of factors that may cause a club owner to modify the locker room size beyond the 10-15% rule, including member demographics and membership cost.
"To better determine the actual locker room square footage and number of lockers, the specific needs and logistics of each facility must be analyzed and addressed," says Fred Hoffman, M.Ed., owner of Paris-based Fitness Resources Consulting Services. "If there is a much larger percentage of either of the sexes, the size of the changing areas should reflect that difference."
Hoffman also recommends that clubs consider the type of facility and member services; an upscale facility might choose to allot a larger amount of changing space per person to enhance the member experience.
Consider "factors such as the demographics the club will serve, the number of member visits anticipated, and the cost of a typical memberships will affect size," Fabiano says. "As an example, typically, the higher the membership cost, the more square feet per member should be allocated. Since personal space is a premium, higher end clubs typically provide more features, more space, bigger lockers, etc., versus a budget club, with minimum features and amenities."
When determining locker room size and number of lockers, club owners and operators should also consider the demographics of the surrounding community.
"Is the club serving a residential market or a business work day market? Locker demand will be greater in a facility that is serving a work-day population," Lavoie says. "A larger percentage of a residential-based membership will arrive dressed for working out and not need access to lockering facilities. Business-based membership traffic, for obvious reasons, has a greater need for changing facilities as they fit their workouts into their work day."
Type of Facilities
Another key factor to consider when determining locker room size is the type of facilities. A club with an aquatics program, for example, will have additional changing room requirements.
"Pool programming means diverse age groups, especially children of assorted ages," Fabiano says. "In this case specific boys and girls locker room that can accommodate swim teams works well to segregate the users appropriately, both for safety and convenience. Likewise, family changing rooms, both dry and wet, have become one of the most coveted features in any family based club. The typical number has grown from two units to four or more."
"A dismal locker room experience will send a subtle message to members: 'Come dressed to work out because you will not enjoy using our locker rooms.'"

Rudy Fabiano, Architect

Fabiano Designs
Amenities and Member Experience
Quality expectations can influence locker room usage rates—especially among female members, Lavoie says.
"A dismal locker room experience will send a subtle message to members: 'Come dressed to work out because you will not enjoy using our locker rooms.' You will not need as many lockers under this scenario," he says. "Conversely, a wonderfully comfortable and enriching locker room environment will encourage use and you will need to increase your locker capacity."
Additionally, clubs that offer unlimited towels, user-friendly locker security, complimentary grooming products, sauna, steam, whirlpools, etc. will experience higher rates of locker demand than clubs that expect members to provide their own towels, padlocks, and soap.
Geography and Climate
The geographic location of a club—and the climate of that area—will also affect locker room sizes.
"Warm weather states such as Florida and southern California typically have more people who come dressed to work out and ready to go, as opposed to the northern states where, in the winter, that is simply not practical," Fabiano says.
"Regional and climatic differences will have an influence on locker demand. For example, areas where casual dressing styles are more accepted (California and the west) will see less lockering demand," Lavoie says. "The more formal dressing styles and harsher climate of the northern eastern seaboard will generate more locker demand."
Size, Type, and Number of Lockers
Before deciding on locker room size, club owners and operators should determine the dimensions of the lockers they'll be using, and what furniture will occupy the space.
"When ordering lockers consider how much space they will occupy, if benches or seating is necessary, and if they are functional in their design (shelves, hangers, easy to clean, locking system, etc.)," Hoffman says.
There are a number of locker types to consider, including:
Day lockers
Rental lockers
Express lockers
Kit lockers
"All have varying demand profiles and need for dressing space," Lavoie says. "This is a good point to emphasize the importance of dressing space as it relates to locker count. An adequate locker count is meaningless if the density of lockers is such that there is no space adjacent to that locker for dressing."
Ultimately, like every other aspect of running a health club, locker room size comes down to creating a positive member experience.
"The bottom line is that club owners should guarantee that there will be a locker available for every member who walks through the door at any given time of the day, and that members can change comfortably in the space provided," Hoffman says.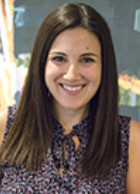 Marianne Aiello previously served as IHRSA's Senior Digital Content Manager—a position focused on crafting and monitoring IHRSA's digital strategy and covering IHRSA events.