Staff
Team IHRSA is dedicated to helping our members succeed so that the industry can thrive.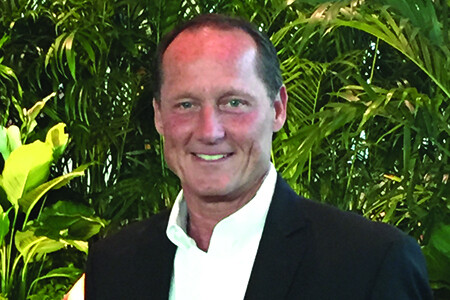 Brent

Darden

Interim President & CEO

Brent Darden is IHRSA's interim president and CEO. He earned his master's degree in exercise science from Baylor University and began his career as a front desk attendant and fitness floor instructor at the First Baptist Church of Waco Life Recreation Center. He later was employed in a variety of positions in different fitness operating models including a regional multi-club group, a large independent athletic facility, and a niche group exercise studio.

Brent went on to work in the corporate wellness arena, serving as the Wellness Director for Texas Instruments and Northern Telecom, two of the most comprehensive employee wellness programs in the country. While at Texas Instruments, Brent created the "Commitment In Action" (CIA) initiative, which was recognized by the National Employee Recreation & Services Association, as the annual "Best Employee Wellness Incentive Program."

Following his achievements in corporate wellness, Brent was recruited to serve as Vice President of the renowned Cooper Aerobic Enterprises, working alongside Dr. Kenneth Cooper. During his tenure, he provided leadership for the Fitness Center and In-Residence Wellness Program, and oversaw the opening of the Cooper Spa, and establishment of the Cooper Consulting Division. While on the Cooper campus, he was recognized by IHRSA as "General Manager of the Year."

In 2003, Brent and his partner took over the failed N. Dallas Athletic Club, renovating and relaunching it as the luxurious Telos Fitness Center. After completing a "Texas-Sized Turnaround" as one article labeled it, Telos was named one of the few independently owned organizations included in the "Top 100 US Health Clubs" according to Club Industry Magazine. Telos was also recognized as N. Dallas "Business of the Year," awarded the "Greater Dallas Business Ethics Award," and received a litany of industry accolades.

From 2010 through 2015, Brent served on the IHRSA Board of Directors, as Nominations Committee Chairperson, Vice-Chairperson, Chairperson of the Board, and Ex-Officio. Over the years, he has advised hundreds of fitness brands and delivered keynote presentations around the world on leadership, employee engagement, customer experience, winning habits, and brand frameworks, among other topics. Brent currently chairs several REX Executive Roundtables that include many of the top club owners/operators in the industry.