Wed, November 4, 2015 at 11:24
|
Marianne Aiello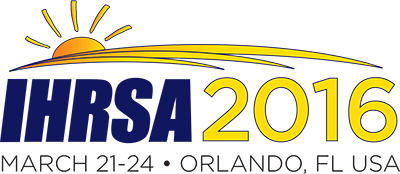 The IHRSA 2015 Convention & Trade Show was a smashing success, and IHRSA 2016 is going to be even better!
We're shaking things up by bringing the show to sunny Orlando, FL—a city known for excellent golf courses, prime relaxation, and fun.
And while the venue is new, the show itself will be, as always, top notch. Soak up four full days of the most thought-provoking speakers from both within and outside the fitness industry, and discover new ways to run a successful, vibrant health club. Learn from the industry's best how to increase revenue, improve customer service, inspire staff, and much more!
For an idea of what to expect in 2016, check out highlights from last year's show in Los Angeles:
Join us in Orlando, March 21-24, 2016, for the best fitness industry show of the year! For more information, visit ihrsa.org/convention.